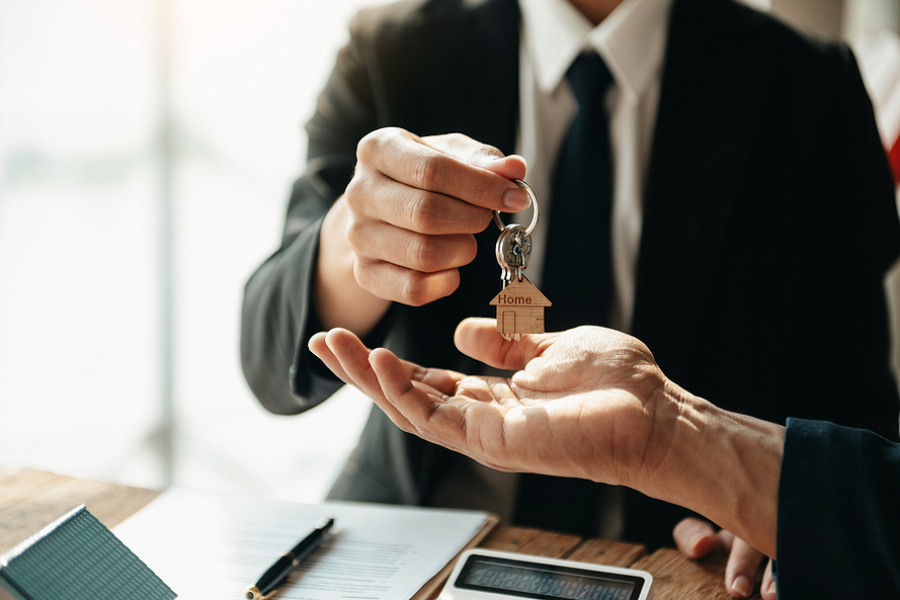 Get ready to celebrate, as the property market is bouncing back with a 13.6% month-on-month surge in developers' sales in March 2023 – good news after December 2022's 13-year low drop in private home sales. The Botany at Dairy Farm, a new launch mass-market project, contributed to over a third of the monthly sales, bringing the total to a whopping 492 units (excluding Executive Condos). This marks the highest monthly sales in the last six months, with September 2022 previously holding the crown with 987 units transacted.
March saw only one new project, being The Botany at Dairy Farm, hit the market. However, it certainly made an impact as nearly half of its 386 units were sold during its launch weekend on the 4th and 5th of March. The project's success has helped boost sales in the Outside Central Region (OCR), leading the new home sales for March.
The OCR has emerged as the leader in new home sales among the three sub-markets, and it's not hard to see why. In March, developers managed to sell 230 new units in the OCR, almost five times the amount sold in the previous month. The Botany at Dairy Farm proved to be the most popular project, with 184 units sold at a median price of $2,068 per square foot (psf), making up 80% of the OCR sales in March.
But that's not all – existing projects like The Gazania, The Lilium, and Urban Treasures are still going strong, selling seven units each in March as they continue to reduce their limited unsold units.
March saw a surge in the demand for new private homes in the Core Central Region (CCR), making it the go-to location for house hunters. The CCR projects claimed the top spots in the list of the best-performing new private residential projects, contributing around 40% of the total new home sales for the month. Despite a slight drop of 11% from the previous month's sales of 222 units, developers still managed to sell 197 new units in the CCR.
Leedon Green was the clear winner among the CCR projects, selling 26 units at a median price of $2,957 psf. Pullman Residences Newton and Hyll on Holland were also hot on its heels, selling 21 and 18 units respectively, with median prices of $3,295 psf and $2,875 psf.
Meanwhile, the Rest of Central Region (RCR) recorded a drop in sales volume in March, selling only 65 new private homes – a 60% decline from the previous month. This was mainly due to a lack of new project launches, with Terra Hill in Pasir Panjang having boosted sales in February. Nonetheless, The Landmark emerged as the top-selling RCR project in March, with 24 units sold at a median price of $2,626 psf. Riviere and Piccadilly Grand were also among the top 10 best-selling RCR projects. Riviere sold nine units at a median price of $3,180 psf, while Piccadilly Grand transacted eight units at a median price of $2,008 psf.
Developers in the Executive Condominium (EC) segment sold 21 new units in March, a decrease from the 38 units sold in February. However, this can be attributed to lower unsold inventory in the EC market. The top-performing EC project for March was Tenet, which sold nine units at a median price of $1,416 psf.
Insights on March's private home sales 
Developers have been buoyed by the strong sales performance of recent new launches. In March, apart from The Botany at Dairy Farm, Tembusu Grand transacted over half of its 638 units over its launch weekend at an average price of $2,465 psf. These are new records for 99-year leasehold new projects in District 23 and District 15, respectively.
Blossoms by the Park is another upcoming launch in the one-north precinct, which is anticipated to perform well and is scheduled to be released in the later part of April. These encouraging developments are likely to result in an enhancement in April's new home sales.
The recent good sales results indicate that there is still strong demand for new private homes, and there is plenty of liquidity available in the market. Buyers may be willing to pay more, as private home prices have continued to increase, rising 3.2% QOQ from Q4 2022 to Q1 2023, according to flash estimates from URA. The progressive payment scheme may have also helped buyers manage their finances, especially with high interest rates.
Analysts anticipate an uptick in new home sales as we head into April and May, with the launch of up to four new projects. These include The Continuum, Newport Residences, and possibly Lentor Hills Residences and The Reserve Residences, all of which are expected to hit the market before the start of the June school holidays.
Conclusion
That concludes the Q1 2023 update for the private home market – it's been an eventful year thus far, not just for the property market but for the economy as a whole. So, keep an eye out for opportunities, as it's an exciting time for buyers looking to invest in the property market!
Planning to upgrade your home this year? Still trying to decide whether to buy now or wait? Look no further than Joel Choy, a top-performing housing agent who can provide you with expert advice! Not only can Joel Choy help you sell your home with his proven strategies, but he is also a knowledgeable and attentive property agent in Singapore who takes the time to understand your preferences and concerns. To get started, give Joel Choy a call today.