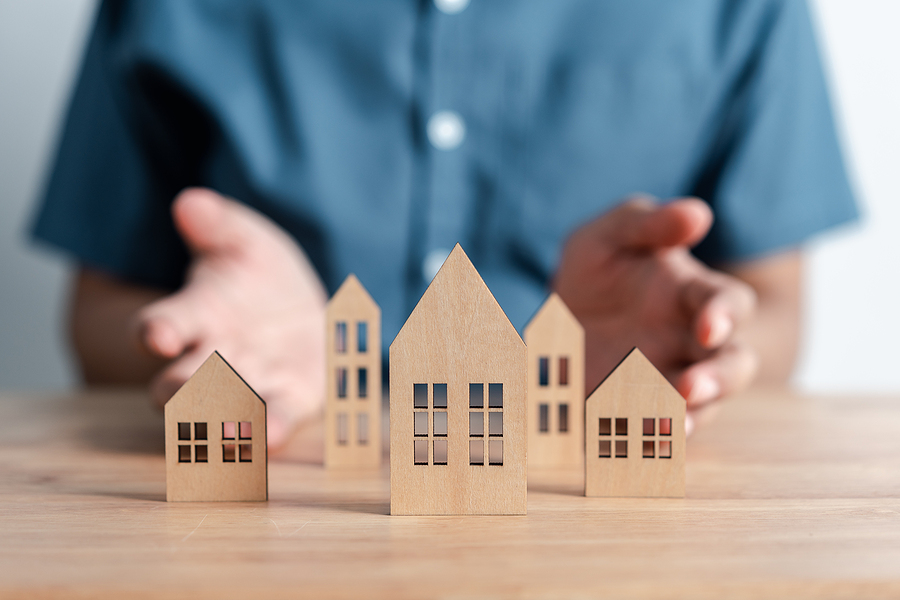 Closing off 2022, we saw slowing home sales in December and lots of uncertainty due to factors like the year-end holiday lull, high interest rates, and property cooling measures in Singapore. So how has 2023 been for the private home market in Singapore?
The start of 2023 saw the rebound of the private home market, with private home sales (excluding Executive Condos) leaping up 130% from 170 units in December 2022 to 391 units in January 2023. This number is the highest monthly sales since the 987 transactions in September 2022.
According to data from the Urban Redevelopment Authority (URA), the balloon in sales was largely owed to the success of several new launches, including Sceneca Residence. The condominium project in Tanah Merah contributed 40.2% to January's total sales volume.
However, year-on-year sales told a different story. January 2023's sales performance was a 43% drop from the 684 units that changed hands in January 2022. January also marked the return of more foreign buyers – especially wealthy investors from mainland China – to Singapore's private home market. The month-on-month sales to foreigners rose by 58.3% to 57 units in January 2023.
Private home sales by region
Leading January 2023's private residential property sales is the Outside Central Region (OCR) submarket, which shifted 185 units – a stark contrast from just 27 units in the previous month. Much of this is due to the launch of Sceneca Residence, taking home nearly 85% of OCR sales at a median price of $2,083 psf.
The Core Central Region (CCR) also saw a surge in home sales, rising almost 78% from 89 units in December to 158 units in January. Leedon Green led sales in this region, with 21 units shifted at a median price of $2,957 psf, closely seconded by 17 units at Klimt Cairnhill, which went at a median price of $3,784 psf.
The only region which saw sales decline month on month was the Rest of Central Region (RCR), in which sales volume fell 11% to 48 units in January. Rivière continued to be the top-selling project amidst a dearth of new launches in this submarket, with 13 units sold at a median price of $3,087 psf.
Over in the ECs market, we see a sharp dip in sales as an after-effect of Tenet's success in December. In contrast to the 468 units shifted in December, a total of 159 new ECs were sold in January, led by Tenet, with 145 units at a median price of $1,388 psf.
Insights and forecast
Property analysts cite the robust sales at Sceneca Residence as an indicator that demand is still going strong in the private homes sector. Previous launches in late 2022, like Tenet, also did well, signalling that many are willing to pay the price for private homes – especially for projects with attractive attributes like proximity to MRT and amenities.
The healthy demand for private homes remains despite high interest rates hanging over the heads of buyers. However, some are beginning to exit their waiting game amidst the US Federal Reserve's dialling down on the interest rate hike. For some, time is of the essence before rates go even higher, and they cannot afford to wait the long game for the prices to eventually decline.
Then, we have new property rules coming in from the Budget 2023, of which the increased Buyer's Stamp Duty (BSD) will affect buyers of higher-value properties. From recent project launches, about 65% of units sold had crossed over to the $1.5 million to $3 million mark, and 7% crossed the $3 million mark, offering a glimpse into the proportion of buyers who would be affected by the raised BSD. However, it can be argued that the revised BSD rates will not significantly impact buyer behaviour, as it is relatively marginal for home buyers in that price bracket.
Conclusion
Moving forward, we can expect to see growing momentum for the private home market in Singapore, with home sales likely to exceed 500 in February. Potential home buyers can look forward to projects in the first half of 2023, like Terra Hill in Pasir Panjang, The Continuum in Paya Lebar, The Atelier at Newton, and Newport Residences at Tanjong Pagar.
If buying a new private property home is on the cards for you, it will be prudent to do your due research and find out more about the right time to strike and the right time to sell your existing home. Engaging the help of an experienced real estate consultant agent in Singapore can also ease you through the process of getting an accurate valuation for your home, marketing your property, and administrative procedures of selling your home.
For a property agent in Singapore you can trust, look no further than Joel Choy! The Propnex Hall of Fame housing agent has helped countless homeowners clinch their ideal property with strategic plans and a thorough understanding of the local housing market. Book a free consultation call with Joel to get started today.